Spine Reconstruction Surgery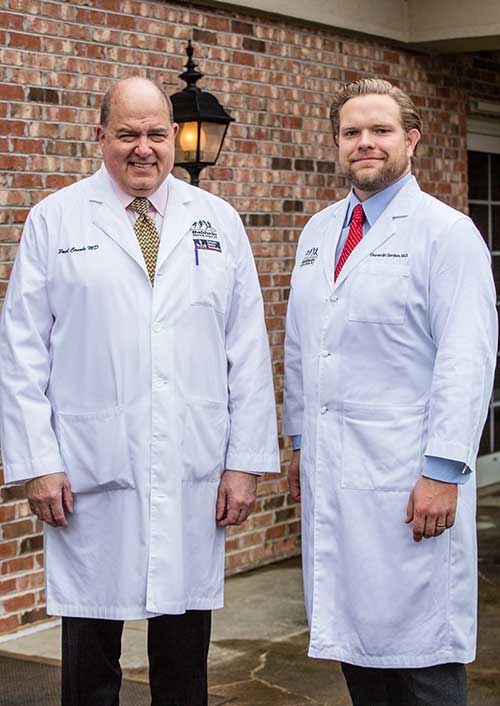 Spine Reconstruction Surgery is a specialized form of surgery performed by exclusively trained surgeons who have extensive knowledge of disorders and conditions associated with the spinal column and spinal cord. Over the years, spine reconstruction techniques have advanced and current techniques involve the use of the latest technologies such as artificial disc replacement for movement preservation or minimally invasive techniques to provide relief for disc disease as well as other more traditional procedures.
Usually patients with major deformity or misalignment of the spine require complex spinal reconstruction surgery involving correction of the abnormal curvature and stabilizing the newly shaped spine with rods and pins and fusion of vertebrae.
Often the spinal disorder patient experiences pain in the affected or surrounding area, as well as numbness, a feeling of "pins and needles" in the affected area, and loss of strength. An x-ray or CT scan may be useful to detect the source and severity of the disorder.
Fellowship trained spine surgeon Dr. Paul Canale serves as Medical Director of The Spine Institute at Baldwin Bone & Joint– specifically created with a team approach to surgical and non-surgical treatment. Dr. Canale, along with specially trained physician assistants, physical therapists, nursing and office staff, provides a comprehensive team dedicated to providing the right diagnosis and treatment.
What is Spine Reconstruction/Complex Spine Surgery?
Complex Spine Surgery involves two separate procedures. The first procedure removes the damaged worn disc/discs, decompresses the nerves and reinforces the spine with titanium rods and screws. The second stage involves placing spacers in the front of the spine to lock it in place and prevent it from falling. The first procedure is performed from the back and the second procedure is done from the front.
Are you a Candidate for Complex Spine Surgery?
Candidates for Complex Spine Surgery often suffer with severe pain caused by one or more herniated discs and/or degeneration of the spine. Complex Spine Surgery patients have frequently had previous unsuccessful surgical treatments by other surgeons and are in need of a more comprehensive approach to address all of the problems in one setting.
What Happens After Surgery?
Complex Spine Surgery typically involves a seven to eight day hospital stay followed by several months of physical rehabilitation. Most patients are able to drive within a couple of weeks. People with active jobs typically return to work after three to six months of recuperation.