Brown has earned experience in a variety of fields including emergency medicine, internal medicine, burn surgery, orthopaedics and pediatrics.
"Patient-centered care is something I have always been passionate about. It is most important for any provider to ensure the patient not only understands their diagnosis but plays a key role in their plan of care. Each patient has their choice of providers in the area. At Baldwin Bone & Joint, we strive to be the first choice for orthopedic care by meeting and exceeding the expectations of each patient and their family members," continues Brown.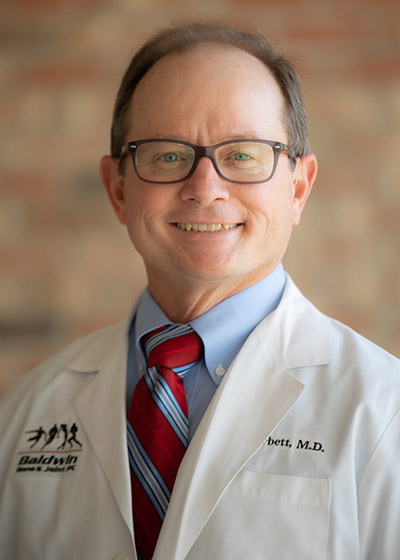 Brown will be working in conjunction with fellowship-trained orthopaedic specialist, Dr. Drew Corbett.
"We are thrilled to welcome Meagan to our orthopaedic team and are confident that she will be an invaluable asset to our practice," Corbett said. "Together, we will continue to provide our patients with the best possible orthopaedic care and help them achieve their goals for optimal health and wellness."
For more information or to schedule an appointment, visit baldwinboneandjoint.com or call (251) 625-2663.
---
BALDWIN BONE & JOINT, P.C. 
Since 1989, Baldwin Bone & Joint has provided expert orthopaedic care to patients of all ages, with all conditions. As fellowship-trained orthopaedic surgeons and experienced clinicians, they are recognized leaders in the field of orthopaedics, providing the most current treatment available.
With 15 licensed medical providers on staff, Baldwin Bone & Joint is the largest privately-owned orthopaedic specialty practice in Baldwin County. Office locations include Daphne, Bay Minette, Foley, and Atmore. Specialized clinics available are The Spine Institute at Baldwin Bone & Joint, The Center for Sports Medicine, The Shoulder Center at Baldwin Bone & Joint and The Osteo Health Clinic. To learn more, visit baldwinboneandjoint.com or call (251) 625-2663.