Baldwin Bone & Joint Now Offering Orthopaedic Care to Atmore Residents & Surrounding Communities 
Orthopaedic Specialists, Dr. Michael Chamblee, Dr. William Park, IV and Dr. George Corbett, Expand Their Practice to Atmore and Surrounding Communities
Dr. Michael Chamblee
Dr. William Park, IV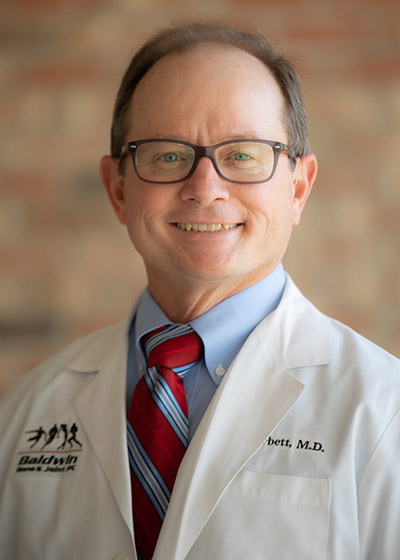 Dr. George Corbett
Daphne, Ala. (July 25, 2022) – Baldwin Bone and Joint is pleased to announce that it will now offer orthopaedic care to residents of Atmore, Ala., and the surrounding communities. Dr. Michael Chamblee and Dr. William Park, IV are currently accepting new patients for appointments every Wednesday at the new Baldwin Bone & Joint Atmore office location at 401 Medical Park Drive.
Dr. George Corbett will begin accepting new patients on Monday, August 22nd and be available for appointments every 2nd and 4th Monday at the Atmore Community Hospital.
"We are excited to be able to provide a more convenient orthopaedic care option closer to home for the residents of Escambia County and the surrounding areas," said Practice Administrator Greg Shoemaker. "There has been a need for additional services in the Atmore area for a while; we are proud to respond by partnering with Atmore Community Hospital to better serve their community."
Dr. Corbett, Dr. Chamblee, and Dr. Park are all board-certified general orthopaedic surgeons. Additionally, Dr. Corbett is fellowship-trained in sports medicine and Dr. Park is fellowship-trained in foot and ankle orthopaedics.
Schedule an appointment by calling (251) 625-2663 or online at www.baldwinboneandjoint.com.