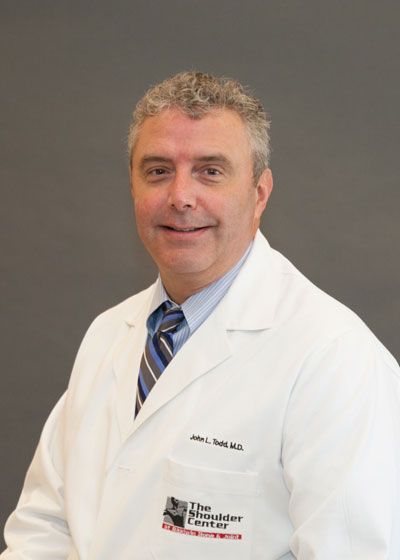 DAPHNE, AL (August 8, 2017) – Dr. John Todd, local orthopaedic surgeon in Baldwin County and medical director of The Shoulder Center, will participate in a course designed for orthopaedic surgeons who are preparing for the recertification and/or the sports subspecialty exam or others, including athletic trainers, who would like an in-depth review of orthopaedic sports medicine.
The 2017 AOSSM/AAOS Orthopaedic Sports Medicine Review Course is to be held Friday, August 11, 2017 through Sunday, August 13, 2017 at the Fairmont Chicago, Millennium Park, Chicago, Illinois.
Learning objectives for participants will include updating their knowledge on how to implement an effective evaluation algorithm for musculoskeletal and medical sports medicine conditions; how to assess and apply surgical and nonsurgical treatment recommendations and rehabilitation protocols for the management of essential musculoskeletal and medical conditions germane to the practice of orthopaedic sports medicine; how to integrate prevention strategies with their health care team(s) to improve musculoskeletal and medical health in patient population; and how to analyze and interpret research.
Dr. John Todd is the medical director of The Shoulder Center, a specialty care service offered at Baldwin Bone and Joint. "My purpose in attending this course with AOSSM/AAOS is to stay on top of the latest advancements in arthroscopic care," Todd said. "It is my number one focus to provide the best care for my patients. By continuing to advance my knowledge in this field I am equipped to meet that goal."